Vliesena Ibérica, S.A.L.
(VISAL)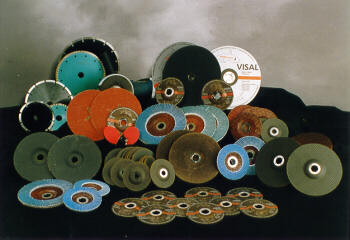 Carretera de Leiza, 33 A
31740 Santesteban

Phone:

(+34) 948 450 765

Contact:

Sr. Rinke
TRADEMARKS:

Speed-Flex
Visal
PRODUCTS:

Fibreglass backing plates for flap discs
Abrasive discs
Flap discs
Vulcan fibre discs
EXPORTED TO:

Switzerland
USA
Europe
Asia
DESCRIPTION
Highly specialized in manufacturing of fibreglass backing plates for flap discs.
We produce all versions, forms, diameters, thicknesses according to specifications of our customers.