Bodegas Manzanos Campanas
(Vinícola Navarra)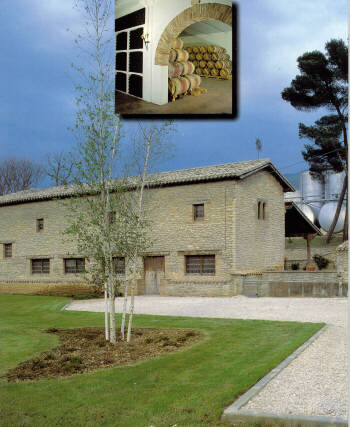 Avda Zaragoza 1
31398 Campanas

Phone:

(+34) 948 692 500

Contact:

Enologo: Borja Ripa

Email:

infomanzanos.com

Web Page:

http://www.manzanos.com
TRADEMARKS:
1890 Manzanos Manzanos Voché Las Campanas Siglo Castillo de Olite 1864 Castillo de Olite Castillo de Javier Berceo Los Dominios de Berceo Gonzalo de Berceo
PRODUCTS:
Vinos Jóvenes Blancos, Blancos fermentados en Barrica, Rosados, Rosados Fermentados en Barrica, tintos. Vinos monovarietales Vinos Crianza Vinos Reserva Vinos Gran Reserva
EXPORTED TO:
Actualmente los vinos de Manzanos Wines están presentes en 60 países de todo el mundo. Reino Unido, China, Estados Unidos entre ellos.
DESCRIPTION
Bodegas Manzanos Campanas, founded in 1864, is the oldest winery in appellation Navarra. It is based in Campanas, in the north of the appellation, just on the road to Santiago. The winery used to be a pilgrim hostel. Bodegas Manzanos Campanas was one of the founders of appellation Navarra. In the fifties it was the first winery to elaborate rosé, the wine that made famous this appellation. If there was a sign of identity that characterizes this winery is the fruitiness and freshness of its wines.