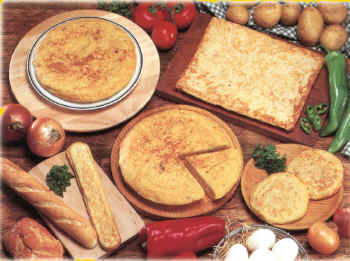 Pol. Ind. Municipal, Vial Transversal 4-8
31500 Tudela

Phone:

(+34) 948 848 098

Contact:

Cesar Zurbano

Email:

comercio.exterioruprena.com

Web Page:

http://www.uprena.com
TRADEMARKS:

Uprena
Aureola
PRODUCTS:

Spanish tortilla chilled
Spanish tortilla frozen
Spanish omelet
EXPORTED TO:

Germany 20 %
France 20 %
Belgium 10 %
Portugal 10 %
Netherlands 10 %
Cuba 10 %
Dominican Republic 10 %
United Kingdom 10 %
DESCRIPTION
Uprena combine traditional know-how with more than 14 year´s experience. We offer a large range of frozen and chilled Spanish´s tortillas, for the retail and foodservice market.
our more than ten years´experience in making this tasty dish, using only natural ingredients that have undergone a rigorous selection process.
Our production process adheres faithfully, step by step, to the traditional formula using no additives whatsoever.
Uprena offers with the references (rounds, slab, junior and baguette) a range of frozen Spanish´s omelettes for the mistress, supermarkets, catering and fastfood.
Thanks to the politic of quality a management system aimed at guarantteeing the quality of the products and services we offer, we have obtained the ISO 9002 Certification and some national and international rewards.