Tutti Pasta, S.A.
(Tutti Pasta)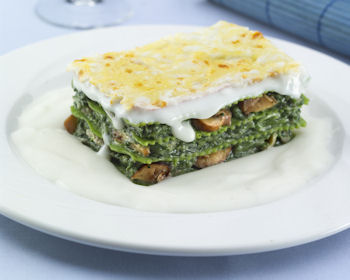 Polígono Comarca 2; Calle B, nº 10
31191 Esquíroz

Phone:

(+34) 948 326 402

Contact:

Jorge Cortés

Email:

comercialtuttipasta.com

Web Page:

http://www.tuttipasta.com
PRODUCTS:

Spaghetti / Penne alla Bolognese
Tagliatelle / Spaghetti alla Carbonara
Lasagne di carne di vitello, ai fruti di Mare
Lasagne al Tonno, Vegetariane
Spaghetti al Pesto / al Roquefort / alla Marinara
Fettuccini di Spinaci ai 4 Formaggi
Ravioli di Carne alla Fiorentina
Tortellini di ricotta e spinaci alle fine erbe
Risotto funghi / 4 formaggi / asparagus
Seafood paella
Spinach with béchamel and ail sauce
Meatballs with tomato sauce
Chicken breast with mushrooms
Desserts
EXPORTED TO:

Portugal 70 %
France 15 %
Austria 10 %
Andorra 5 %
DESCRIPTION
Tutti Pasta S.A. – The pasta specialist

In Tutti Pasta, we have dedicated our professional career to satisfying the needs of our consumers.

Since 1987, we have been adapting our classical Italian recipes to the tastes of the consumers in order to elaborate our deep-frozen ready-to-eat fresh pastas with sauce. Continuous innovation has brought us to elaborate from the simple and classical dishes to the most sophisticated. Actually we have increased our product range with other dishes of vegetables, main courses, pizza and desserts.

To reach the different sales points, we have created Tutti Pasta`s brand:

Home, we are present in department stores, supermarkets, stores specialized in frozen foods and home delivery chains.

For the Restaurant industry, we are very proud to say that we are number 1 in our segment in this channel in Spain, both in the commercial restaurant industry (cafeterias, fast-food, theme restaurants, and hotels) as well in the traditional restaurant industry (coffee shops and restaurants).

Tutti Pasta has made the first steps in export, introducing its products in Portugal, France and Austria and has created the objective of entering other European markets.