Tableros Garfer, S.A.
(Tableros Garfer)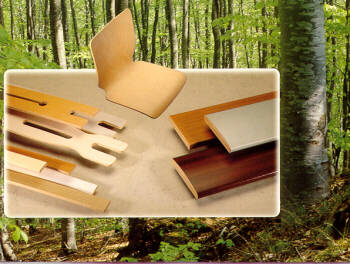 Cr. Logroño-Mendavia, Km. 90,7
31230 Viana

Phone:

(+34) 948 645 081

Contact:

Emilio Garcia Fernández
PRODUCTS:

Mattress slats
Mattress bolsters
School furniture
Chair shells
Complements for mattresses
DESCRIPTION
Classified and dried unrolled sheet.
Seats, anatomical backs and desk worktops for school furniture.
Chair sells to varnish.
Armchair shells to upholster.
Bents for different types of furniture.
Beechwood slats for mattresses in every possible measure, finish and shape.
Mattress bolsters covered with decorative paper and the section the client desires.
Complementary pieces in solid wood for mattresses.
Complements for mattresses such as rubber or plastic plugs, click-stays and metallic compasses for articulated.