Sintal Empresarial, S.A.
(Sintal)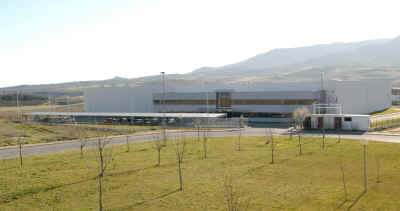 Polig. Industrial San Miguel
31200 Estella

Phone:

(+34) 948 550 985

Contact:

Carlos López

Web Page:

http://www.sintal.es
PRODUCTS:

Cold-Galvanised profiles
T.V. Antenas
Metallic accessories for installations
EXPORTED TO:

France 60 %
Portugal 30 %
Others 10 %
DESCRIPTION
ANTEZA SINTAL, S.A., produces metal goods and manufactures in a state-of-the-art factory of 4000 m2 on a total surface of 6000 m2. Two fields are covered.
Cold profiles division:
- for industy: Light structural profiles, specials under design.
- for construction: Profiles for protection, giving a good-finish and for signs.
- for agriculture: poles for vineyards.
Telecom division: T.V. And radio antennas, towers and other metal accessories for their installation.