Comercial Señorio de Sarría S.A.
(Señorio de Sarría)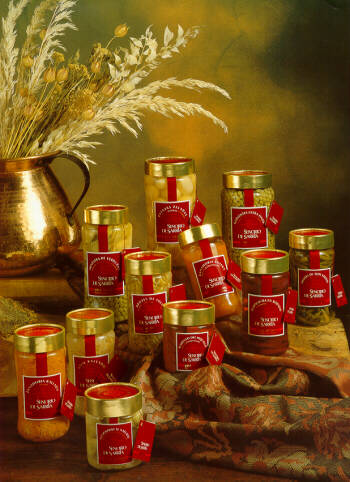 Finca del Señorío de Sarría
31100 Puente La Reina

Phone:

(+34) 948 340 387

Contact:

José Manuel Rodríguez

Email:

comercialsenoriodesarria.com

Web Page:

http://www.senoriodesarria.com
TRADEMARKS:

Señorio de Sarría
PRODUCTS:

White asparagus 5/7
Asparagus butts
Red pepper piquillo lodosa extra
Pates (4 types)
Beans white type
White tuna fish in olive oil
Sausages Frankfurt type
DESCRIPTION
The company was incorporated in Septembre 1988, with the purpose to distribute and market a range of high quality products under the brand Señorío de Sarría, initially in Spain and also in foreign markets.
The company markets and sells at present, a extensive range of products of the Delicatessen type. The products are currently available in more than 300 selling points in the main cities of Spain.