Seguridad Industrial, S.A.
(Seinsa - Autofren)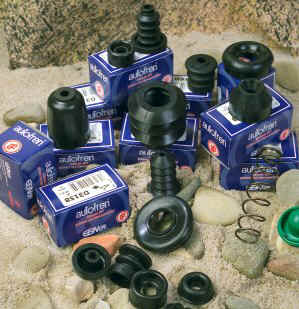 Elizguibel, s/n
31638 Eugui

Phone:

(+34) 948 304 031

Contact:

Eduardo Gil Aramendia

Email:

seinsaseinsa.es

Web Page:

http://www.seinsa.es
TRADEMARKS:

Autofren
SEINSA
PRODUCTS:

Brake and clutch master cylinders
Wheel and clutch slave cylinders
Disc brake calipers
Repair kits for CV joint boots
EXPORTED TO:

U.E
Asia
America
DESCRIPTION
Seinsa is a company with more than over 30 years of experience in the rubber manufacturing and the aftermarket. It is well-known in the domestic and international market, because of the high quality of its products and services. It offers a very wide rangeof products, as well as a quick, flexible and complete service. The award to excellence of Navarrawas conceded to SEINSA by the Foundation for the quality of Navarre Goverment, recognisingits ecellent management, within a context of Continious Improvement following the EFQM model of Total Quality.