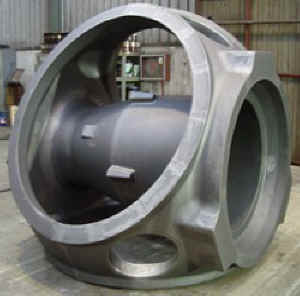 Cr. Zona Sarrate, s/n
31830 Lakuntza

Phone:

(+34) 948 576 000

Contact:

María Basols

Email:

infosakana.coop

Web Page:

http://www.sakana.com
PRODUCTS:

Grey iron castings
Spheroidal iron castings
EXPORTED TO:

Germany 56 %
France 16 %
Switzerland 13 %
Netherlands 08 %
Belgium 06 %
United Kingdom 01 %
DESCRIPTION
Sakana S. Coop,is a company which manufactures grey and ductile iron castings, up to 20,tons weight max.
We exclusively produce hand moulded parts.

Our main markets can be comprised in the following sectors:
- Energy: manufactures of big engines and wind mills constructors.
- Machine-tooling: manufactures of starting and deformation machine.
- Fluid sector: manufacturers of valves and pumps .