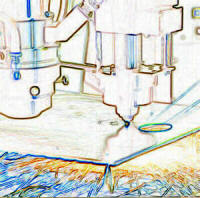 Barrio Zalaín, s/n
31780 Vera de Bidasoa

Phone:

(+34) 948 626 900

Contact:

Antonio Ichazo

Email:

saverasaveragroup.com

Web Page:

http://www.saveragroup.com
PRODUCTS:

Elevator Guide Rails
Other elevator components
EXPORTED TO:

U.E
USA
United Kingdom
China
Japan
Australia
USA
Brazil
Iran
DESCRIPTION
Savera elevator System Solutuons provides integral solutions to elevator manufacturers through the manufacture and sale of bith standard systems and those tailored to the needs of each client.
Through Manufacturing Centres in Brasil, the United Kingdom, China and Spain, Services Centres in Germany, the USA, Argentina, China, Italy, Oceania, Scandinavia and Spain, and an extensive network of distributors, Savera Elevator System Solutions guarantee supply to its clients anywhere in the world.
This four systems considerated to be the basic competencies of Savera Elevator System Solutions are: Ride; Traveller; Traction, Safety.