Royal Design, S.L.
(Royal Design)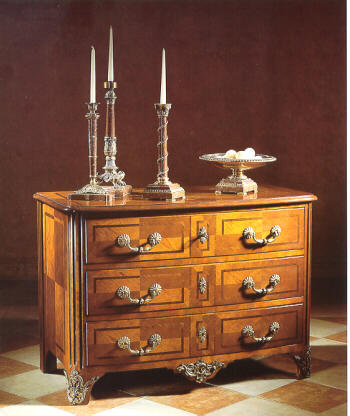 Cr. Marcilla-Peralta, Km. 5,600
31350 Peralta

Phone:

(+34) 948 713 010

Contact:

Dpto. Exportación

Email:

rdesigninterbook.net

Web Page:

http://www.royaldesign.es
PRODUCTS:

Clasic Furniture
Rustic Furniture
Lighting
Decorattion Accesories
EXPORTED TO:

USA
Portugal
Greece
Cyprus
Germany
Switzerland
DESCRIPTION
Royal Desing is a company formed by a team of professionals with long experience in the furniture and decoration industry, which has successfully grasped consumers´ tastes and needs. This frofound knowledge of the market has promoted the developtment of a range of top. Quality yet highly competitive products which have positioned the brand at the highest lever.
From the beginning, RD has grown spectacularly in the domestic market and has obtained a very positivie response from exports to various couniries of the EE.C and U.S.A. Where our exclusive desing collections of furniture, chairs, auxiliary furniture and especially and interesting line of alabaster decorative objects and lamps have an excelent marketing prospects.