Rioja Vega, S:A
(Bodega Rioja Vega)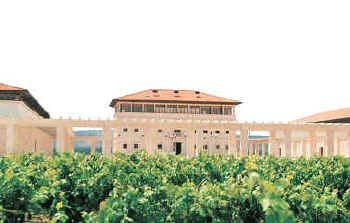 Ctra. Logroño - Mendavia Km 92
31230 Viana

Phone:

(+34) 948 646 263

Contact:

Antonio Barrero Erquicia y José Antonio Pellicer

Email:

inforiojavega.com

Web Page:

http://www.riojavega.com
TRADEMARKS:

Rioja Vega
Muerza
EXPORTED TO:

Germany 30 %
United Kingdom 21 %
Netherlands 16 %
USA 14 %
Mexico 04 %
Austria 03 %
Others 12 %
DESCRIPTION
The origin of Rioja Vega dates back from 1882 in Har, the heart of the Rioja Appellation of Origin. At that time it was a family run business headed by Mr. Felipe Ugalde. Rioja Vega is one of the oldest wineries in Rioja. Our current most important brand, Rioja Vega, was registered first time in 1921. Therefore, it was registered before the existence of the Rioja Wine Control Board and therefore we are allowed to use the word Rioja in our brand.
In 1983, once the facilities were moved to San Adrián, the winery was acquired by the Group Príncipe de Vianan that it is its sole shareholder.
Despite of its location in the urban centre of the town of San Adrián and the increase of our production we had to enlarge the winery capacity. This project leaded us towards the construction of a new winery with a completely new plan for our Company.
On January 2001, the construction of the new winery started. It is located in the town council of Viana, in the area known as Recajo. It is located in the spot named Venta del Jalón, only 10 kilometres away from Logroño, the capital of the Rioja region.
The winery building has 10.000 square meters divided in four buildings:
Elaboration cellar: It has an area of 3.000m2
Ageing cellar: Underground cellar of 4.000m2
Botting/warehouse: Building 3.000m2 of area
Furthermore, the winery has an elegant social area surrounded by a gardened patio and the vineyards. It consists on three floors of 250 square meters each.
The lower level harbours the recepcion, on the first floor we have the offices, laboratory and tasting room and on the top floor we have the kitchen and dinning room with around 100 seats over watching the vineyard landscape.
Visists to the cellar: The cellar is opened 7 days a week being necessary to book in advanced(office hours from Monday to Friday morning). Please, ask for Elba Carrera.