Eurofren Europea de Frenos, S.L.
(Remsa)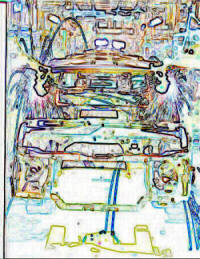 Polígono Industrial Ombatillo s/n
31591 Corella

Phone:

(+34) 948 780 535

Contact:

Eduardo Casero Blanco

Email:

exporteurofren.com

Web Page:

http://www.roadhouse.es
TRADEMARKS:

REMSA
ROAD HOUSE
WOKING
PRODUCTS:

Disc Brake pads
Brake dics
Brake shoes
Brake linnings
Brake hydraulics
EXPORTED TO:

Germany
France
United Kingdom
Portugal
USA
Mexico
Italy
Sweden
Finland
Austria
DESCRIPTION
Founded in 1970, Eurofren becames one of the first friction material manufacturer. It´s whoelly owned since 1999, by TRW, one of the main automotive indurtry supplier. Is the acknowledement of the company´s prestige.