Recubrimientos Plásticos, S.A.
(Decorplate, Lamiplate, Inoxplate)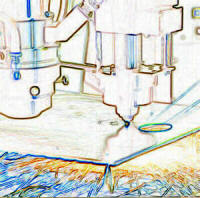 Cr.Pamplona- Estella, Km. 11
31190 Astráin

Phone:

(+34) 948 348 104

Contact:

Beatriz Imaz

Email:

replasareplasa.es

Web Page:

http://www.replasa.es
TRADEMARKS:

Decorplate
Inoxplate
Lamiplate
Colorplate
Metalplate
PRODUCTS:

PVC coated steel sheets/coils
Paint coated steel sheets / coils
Colaminated steel for water prodting
Pet coated atainless steel
EXPORTED TO:

Europe 59 %
Poland 32 %
Africa 06 %
Middle East 02 %
South America 01 %
DESCRIPTION
REPLASA, since it was founded mor than 30 years ago, manufactures paint and film coated steel, which is used any number of end applications, such as roofing, metallic furniture, household applicances, metallic doors, ship panels, and lifts.

REPLASA is specialised in high value-added productos. Nwe products such as Inoxplate, Lamiplate, and Metalplate are the result of considerable investment in new technology and equipment.

It es REPLASAs aim to develop specialised products for specific market niches, with the help of its qualified staff and their expertise in the areas of quality, service and techonological innovation.