Quesos La Vasco-Navarra, S.A.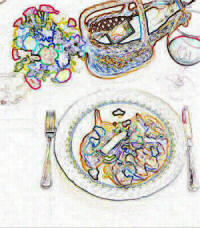 Cr. Madrid - Irun, Km 391
31809 Olazagutía

Phone:

(+34) 948 467 025

Contact:

Ramón Pérez de Albeniz
TRADEMARKS:

El Leñador
Vasco - Navarra
El Montañés
Albeniz
Rik / Izai / Hodey
PRODUCTS:

Ewe´s milk cheese
Cured cheese
Semi cured cheese
Goat´s milk cheese
EXPORTED TO:

Andorra
United Kingdom
France
DESCRIPTION
Our delicious selection of cheeses are made with the utmost respect for tradition whilst using the most advanced technology.
Tradition in the laboratorious and patient production process.
Technology because queality control and higiene are essential in order to achieve optimum manufacturing conditions.
We work with only one aim in mind: to improve quality day by day, so that our top quality cheeses may reach your table in perfect conditions.
An invitation to be eaten.