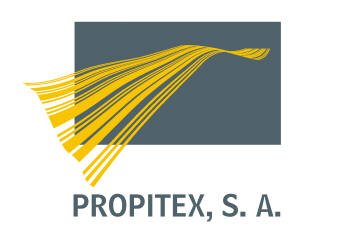 Pol. Ind. Aoiz
31430 Aoiz

Phone:

(+34) 948 334 114

Contact:

Monica Fuentes de Cía

Email:

comercialpropitex.com

Web Page:

http://www.propitex.com
PRODUCTS:

PP Fibrillated Raffia Manufactured
Artificial grass
Carpet Booring
PP yarn for seming Big-Bag
PP yarn for gootextils
EXPORTED TO:

Australia 20 %
Chile 15 %
Algeria 10 %
Philippines 10 %
India 10 %
Colombia 10 %
Peru 10 %
DESCRIPTION
A GUARANTEE FOR THE FUTURE
Our customers operate in highly competitive markets, every day more and more globalised and dynamic, where specialisation and quality determine the success of a company.
Given its characteristics and its ability to give a customised response to the needs of each and every customer, PROPITEX is able to offer the best service and the best product. We do this by studying the market closely, increasing our research and development activities and implementing continual improvement decisions, promoting appropriate levels of quality and most importantly, producing the exact product that each and every customer requires.
PROPITEX's success lies in the success of our customers, achieved by consistent quality of workmanship and a constant effort and desire to excel.