Presión y Fuerza, S.L
(Presión y Fuerza)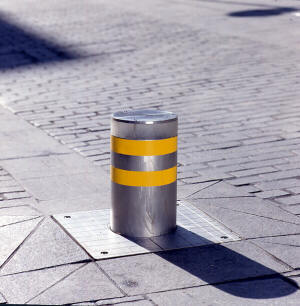 Pol. Ind. Iruregaña, nave 17
31195 Ainzoain

Phone:

(+34) 948 303 521

Contact:

Juán José Amorena

Email:

presionyfuerzacin.es

Web Page:

http://www.presionyfuerza.com
TRADEMARKS:

Presión y fuerza
PRODUCTS:

Automed bollards
Control access
Anti-terrorist barriers
Security barriers
EXPORTED TO:

Cuba 25 %
Portugal 30 %
France 20 %
Others 25 %
DESCRIPTION
Since 1996, Presión y Fuerza, S.L. enters not only in the National Market but also in the International as a Spanish company responsible for design, manufacture, marketing and maintenance of security systems and access control. Presión y Fuerza, S.L. presents a wide range of automated bollards and offers the chance of adapting to the requirements and needs of the client for special dispositions

Within the wide range of automated bollards, manuals, extractables, fixed, Presion y Fuerza presents his models of high quality in different materials as cast steel, pinted steel, stainless steel, plastified, recycling, rubber, granit. All the bollards are driven hydraulic, pneumatic and electrically from a switch cupboard, managed by remote control, proximity cards, traffic lights, radio, P.C. and controled by magnetic loos on the road as safety system.