Precomar, S.L.
(Chef Don Molinico)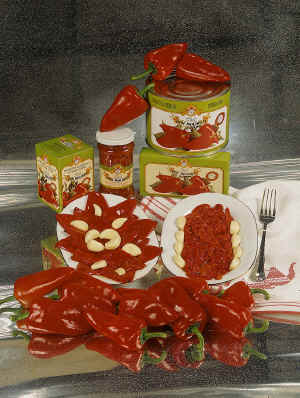 Ctra. Peralta,10
31340 Marcilla

Phone:

(+34) 948 713 910

Contact:

Roberto Ordoñez/Ana Saenz

Email:

precomarteleline.es

Web Page:

http://www.precomar.com
TRADEMARKS:

Chef Don Molinico
Pettit Moulin
PRODUCTS:

Piquillo pepper stuffed with hake and prawns
Piquillo pepper stuffed with cod and prawns
Piquillo pepper stuffed with meat
Asparagus
Green pepper stuffed
Mixed vegetables with mushrooms
Spice green pepper
EXPORTED TO:

Argentina 05 %
France 60 %
Portugal 20 %
Mexico 05 %
Norway 10 %
DESCRIPTION
PRECOMAR, S.L., is a young, dynamic family business set up in 1987 in the heart of Navarre (northern Spain), an area of great tradition in the vegetable processing industry.

Then companys first products were high-quality Pre-Cooked Dishes based on vegetables. We always works with the best raw materials and combine old-fashioned preparation methods with the latest equipment, enabling the homologation of our factory according to European Union regulations in 1995.

In 1991 we added new products to our range and we currently offer an appealing selection, among them: white Asparagus, Green Asparagus and Red Piquillo Peppers. Our Catalogue shows the product families available.