Plásticos Alser, S.L.
(Plasticos Alser)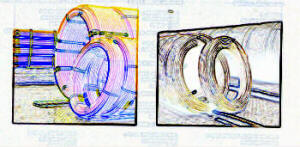 TRADEMARKS:

Plásticos Alser
Granzas Alser
Pichel
EXPORTED TO:

Italy 50 %
France 35 %
Portugal 15 %
DESCRIPTION
We dedicate to recorery and recycling of plastics materials. Our activities are mainly two:
1- To take plastics of the industry and to offer our service of recycling.
2- To manufacture, recovery and sell our recycling grain or grap to other industries.