Palmadera, S.A.
(Palmadera)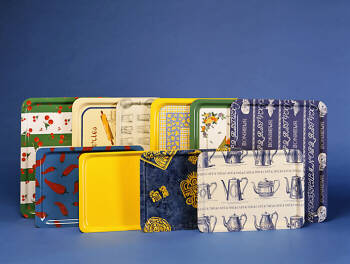 Cr. General, s/n
31780 Bera

Phone:

(+34) 948 630 225

Contact:

Fernando Muruzabal
PRODUCTS:

Layered trays with melamine
Polyester trays
Layered trays from wood
Press wood handles
EXPORTED TO:

France 75 %
Germany 10 %
Portugal 10 %
DESCRIPTION
Versatile trays, suitable for every design, combined with fabrics, patterns, etc..., perfect for promotions and decorations.
Customized trays.
Wooden handles for the industry of cutlery.