Onena Bolsas de Papel, S.A.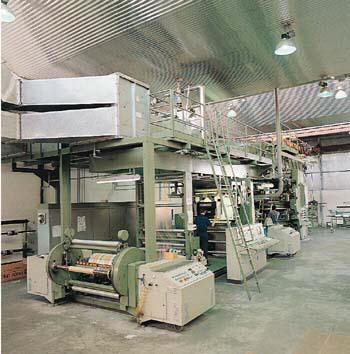 Cr. Valcarlos, Km. 7
31486 Egüés

Phone:

(+34) 948 330 261

Contact:

José García García
PRODUCTS:

Reels
Vacuum bag printed and unprinted
Flat heat-sealable CS and doypack bags
SOS bags for vertical presentation
Films, formats and labels
Special packing applications, high golss, waxes..
EXPORTED TO:

France 22 %
Italy 22 %
Germany 09 %
Norway 09 %
Guatemala 01 %
Belgium 02 %
Israel 11 %
Panama 01 %
Portugal 22 %
Morocco 01 %
DESCRIPTION
Onena Bags of Paper S.A. Is a company that manufacturing and printing flexible packaging.
Our products line enclose all types of materials, films and laminated, bags, formats and labels.
Onena´s customers come from different industries as follow: Meat, smoked food, pickles, spices, frozen, coffee, pet food, toast, detergents, beer, etc.
Onena´s production capacity provides quality printing in Pjotogravure and Flexographics on seven printing machines with up eight colours. Together with four units for manufacturing laminated film, machines for forming bags in any shape or size, machinery for the creation of formats and manufacturing labels.
Besides, Onena owns a computerised design equipment (Barco) and the most modern techniques in photomechanical reproduction for the presentation of the flexible packaging.