O.M. Vending, S.L.
(O.M. Vending)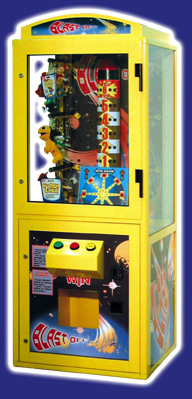 María Auxiliadora, 7
31350 Peralta

Phone:

(+34) 948 750 777

Contact:

Guy Shardlow

Email:

infoomvending.com

Web Page:

http://www.omvending.com
PRODUCTS:

Cranes
Novelty games
Skill games
Vending machines
EXPORTED TO:

United Kingdom
France
Netherlands
Italy
Greece
Portugal
Belgium
Switzerland
Malta
Norway
DESCRIPTION
OM Vending is specialisefd in the design and manufacture of mechanisms and machines for the recreation , entertainment and skill sectors of the leisure industry.

There are 1800 square metres dedicated to the abovementioned activities and we have more than 20 years experience in the leisure industry.
.The products and machines manufactured by OMV are of the highest quality and reliability, much appreciated among our clients.