Muebles Bordonabe, S.A.
(Bordonabe)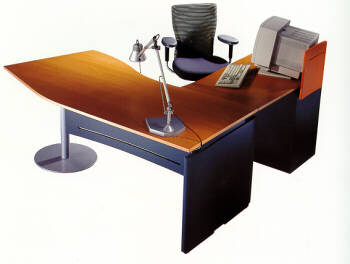 Montejurra, 10
31240 Ayegui

Phone:

(+34) 948 556 360

Contact:

Ana Alvarez Erice

Email:

exportbordonabe.com

Web Page:

http://www.bordonabe.com
TRADEMARKS:

Net
Global
Plural
Boss
Parentesis
PRODUCTS:

Office furniture
Meeting tables
Conference tables
Coffe tables
Sturage units / Cupboards
EXPORTED TO:

France 54 %
Belgium 5 %
Portugal 8 %
Italy 1 %
Ireland 13 %
Netherlands 2 %
Luxemburg 1 %
Dominican Republic 10 %
Argentina 1 %
United Kingdom 2 %
DESCRIPTION
Muebles Bordonabe, S.A. Is a company specialised in manufacturing and selling Office Furniture. It has more than seventy employees and more than twenty five years of experience.
We market six ranges of products: NET, GLOBAL, PLURAL,BOSS, PARENTESIS and B04 (just launched), that covers all the needs of the market; from the most simple operative desk (NET), to the highest managing desks (BOSS y PARENTESIS).
A proof of the willing of BORDONABE in being different from his competitors, is the big quantity of customarized projects we are doing in the last few years, due to the big flexibility and capacity to adapt to the customer requirements. We have even designed special pograms for some companies, banks,...
As an example of this flexibility and capacity we won the International Competition for furnishing the Guggenheim Museum in Bilbao in 1997. Under the instructions of the Architect Frank Gehry we designed and manufactured all the offices equipment and installations of the Museum.