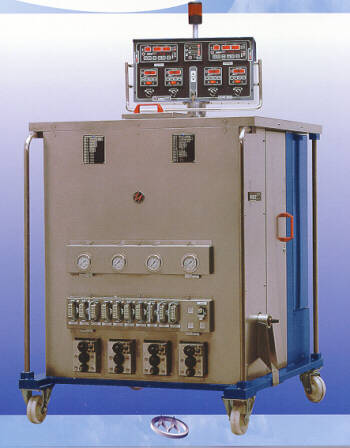 Pol. Ind. Morea Norte, Nave 3-B
31191 Beriáin

Phone:

(+34) 948 312 052

Contact:

Gonzalo Marco
PRODUCTS:

Hot melt applicators
EXPORTED TO:

Japan 34 %
Germany 17 %
Argentina 16 %
USA 11 %
United Kingdom 06 %
New Zealand 05 %
Belgium 04 %
DESCRIPTION
Melton has a full range of Hot Melt applicators form 4,5 to 400 Kg of tank capacity, with pistonor gear pump depending of the application to make.
All the systems use the most advanced digital tecnology in the control of the temperature (up to 13 channels), motor variable speed (in gear pump systems) and pattern control of the gus¡ns with fixed or variable speed. The systems have passed the elecromagnetic compatibly test (EMC).
All the systems and spare parts are supplied with PT100 or NI120 sensors being compatible with the most important systems in the market.