Manufacturas Vettel, S.L.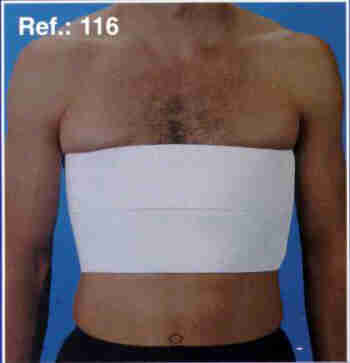 C/ las Cendeas 8
31014 Pamplona

Phone:

(+34) 948 121 100

Contact:

Eugenio Taberna Ilzarbe

Email:

vettelvettel.es

Web Page:

http://www.vettel.es
PRODUCTS:

Cervical collar (foam)
Cervical collar (polythene)
Thoracic and abdominal bands
Sacral and dorso-lumbar elasticated girdles
Splint wrist supports, wrist supports
Inguinal hernia bands
EXPORTED TO:

France 66 %
Switzerland 28 %
Portugal 03 %
Belgium 02 %
DESCRIPTION
Manufacturas Vettel is a company estableshed in 1965 that manufactures Orthopaedic appliances in the field of Orthotics.
Our range of products is mainly the following: cervical collars, lumbar and abdominal holding bands, elasticated girdles, knee splints, wrist and ankle supports, slings, inguinal hernia bands, etc...
Our background of 32 years of experience in this field, the high quality of the raw materials and the outstanding finishing of our products allow us to export, among other countries to France, Switzerland, Portugal and Belgium.
Furthermore we cooperate, as subcontractors, with another companies in the manufacture of orthoses within the company´s specifications and conditions.