Beal Trading, SA
(Massada Natural Therapy)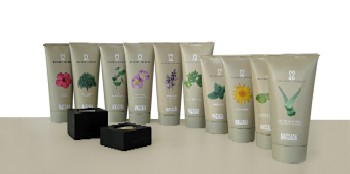 Pg. Ind. Mutilva Baja, C/E 11
31192 Mutilva Baja

Phone:

(+34) 948 351 016

Contact:

Patricia Alonso

Email:

comercialmassada.es

Web Page:

http://www.massada.es
PRODUCTS:

Natural High End Cosmetics face and body
Antiaging Line: Botox, Hialuronic Acid
Moisturizing line
Regenerating Line
EXPORTED TO:

China
Colombia
USA
Mexico
DESCRIPTION
MASSADA (Beal Trading, S.A.) is a company specialized in the investigation, cosmetic manufacture and distribution of Natural and Mineral High End Esthetic Treatments. The expertise on investigation in the world of esthetic and health, together with the solid knowledge of different biotherapeutic techniques, has allowed to develop a truly natural and effective method that has lead us to create an extensive range of natural and mineral cosmetic both for face and body care under the brand name of MASSADA NATURAL THERAPY.

The company initiated its franchising stage in the year 2000, being based on 25 years of experience in its own centre. Beal Trading counts nowadays with 20 stores in Spain with the brand name of MASSADA.