Manufacturas Nicolás, S.A.
(Nisa)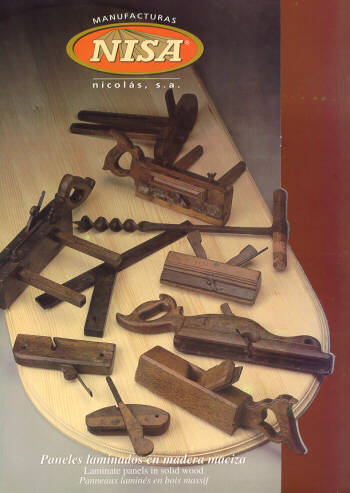 Cr. Pamplona-Logroño, Km. 80
31230 Viana

Phone:

(+34) 948 645 031

Contact:

Antonio Nicolás

Email:

nisamanufacturasnicolas.com

Web Page:

http://www.manufacturasnicolas.com
PRODUCTS:

Laminate panels in fir and radiata pine wood,
qualities A/A, A/B and B/B
Solid Laminated shelf in fir and radiata wood,
quality B/B
EXPORTED TO:

France 27.3 %
Portugal 70.1 %
Andorra 2.6 %
DESCRIPTION
This is an ultramodern enterprise which for many generations has been devoted to de art of wood embellishment using especialist high technology to panels for furniture, do-it-yourself kits and construction industry. We control the whole process starting from the selection of the best woods wich, manufactured with the greatest care, offer a beautiful and highly resistant natural product.