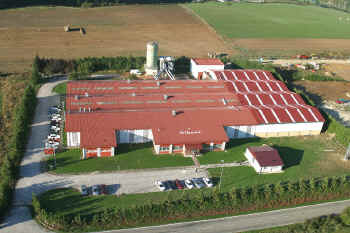 Ctra. de Ezkaroz, Km.1
36194 Auritzberri-Espinal

Phone:

(+34) 948 760 025

Contact:

José Eguren Bengoa

Email:

oihanaoihana.es

Web Page:

http://www.oihana.es
TRADEMARKS:

OIHANA
OIHANA.MED
PRODUCTS:

Geriatric furniture:
(chairs, armchairs, tables, sidetables,sideboards)
Geriatric electrical beds
EXPORTED TO:

Portugal 25 %
United Kingdom 20 %
Germany 20 %
Japan 25 %
Others 10 %
DESCRIPTION
OIHANA, since 1981, has been designing, manufacturing and commercialising ergonomic furniture for the elderly. Situated in Navarra and surrounded by beech trees, the company uses first class materials, ecologically trate, in their production process. Their techonological process and experience in R+D have placed tem at the head of the national market with a strong emphasis on the export market in ther TRADO series alone they have sold more than 450.000 units OIHANA. Products comply with European standards as well as the British Standard BS 4467. They are specialists in geriatric furniture systems, the OINHANA product has an evidence export intention.