Lacunza Calor de Vida, S.A.L.
(Lacunza)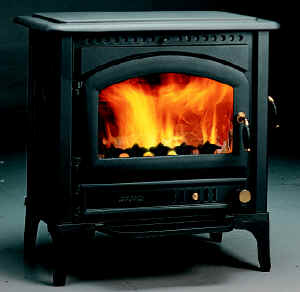 Pol. Ind. Ibarrea, s/n aptdo. 95
31800 Alsasua

Phone:

(+34) 948 563 511

Contact:

Agustin Garcia Iruso

Email:

comerciallacunza.net

Web Page:

http://www.lacunza.net
TRADEMARKS:

Lacunza
Sideros
PRODUCTS:

Traditional solid fuel cookers
cast iron stoves (solid fuel and gas)
Cast iron chimneys (solid fuel)
Cast iron inserts (solid fuel and gas)
EXPORTED TO:

Italy 40 %
Portugal 30 %
France 09 %
Uruguay 07 %
United Kingdom 03 %
Cyprus 01 %
Others 10 %
DESCRIPTION
Since 1934 manufactures with top-quality castings produced in EU foundries under the strictest quality controls, LACUNZA´s products are attractive in efficient and durable sources of hetas which can be installed through out the home. A wide range of styles, from nineteenth-century Victorian to our last model cooker ESTILO. Spurred on by the success of the wood and coolversions of the LEYRE stove, LACUNZA now presentes gas version balanced. LACUNZA gas models conform to European regulation CE and run on natural gas or propane/suitane.