Krammer Hispania, S.A.
(Krammer Hispania)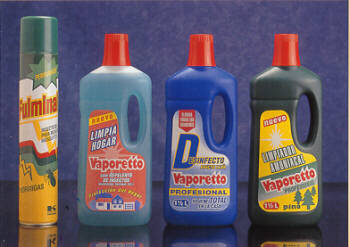 Pol. Ind., s/n Aptdo Correos 25
31592 Cintruénigo

Phone:

(+34) 948 811 067

Contact:

Alvaro Arévalo / Patricia Pérez

Email:

krammerctv.es
TRADEMARKS:

Krammer
Natural K
Vitalys by Krammer
Hanna-Kaukaso
Ruth
PRODUCTS:

Eau de Toilette-Cologne
Bath and Shower liquid soap
Shampoo
Hold Italia gel
Hair conditioner
Hand cream
Homecleaner
EXPORTED TO:

Portugal 30 %
Cuba 13 %
Chile 50 %
Algeria 7 %
DESCRIPTION
Krammer Hispania S.A., produces cosmetics and parfumery products, detergents, softeners, cceaners, with our marks, white marks.
And first prices, some of our marks are natural K, Krammer por homme, Ruth, Hanna, we have clients like Auchan, Unide, Leclerc,.
We export to Portugal, Ecuator, República Dominicana, Argelia, Africa occidental.