Kayola, S.L.
(Kayola S.L.)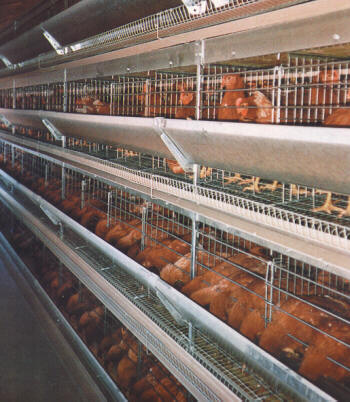 Pol. Areta, s/n.
31620 Huarte Pamplona

Phone:

(+34) 948 330 900

Contact:

Jorge Echegoyen

Email:

infokayola.net

Web Page:

http://www.kayola.net
PRODUCTS:

IMCASA S products:
Multi Bay Greenhouses
Tunnels
Umbraculums
Angel sections for greenhouses
Cages for Layers
EXPORTED TO:

Portugal
France
Morocco
Mexico
Angola
South America
DESCRIPTION
KAYOLA S.L. Is divided into two mayor product divisions, both supported by highly skilled and qualified professionals in desing and consulting, as well as in manufacturing and installation.
- Agricultural Division (IMCASA):
This brand is responsible for the manufacturing of millions of square metres of metallic structures used in crop forcing agriculture (Multi-bay Greenhouses, Tunnels, Umbracula, etc.)

- Poultry Farming Division (KAYOLA):
If there is a reference brand within the poultry market for the manufacturing of cages for laying hens and cages for the rearing of chicks; that is KAYOLA.