Metálicas Plásticas Jar, S.L.
(Meplasjar)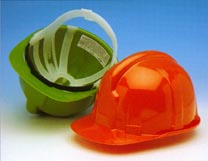 Pol. Ind. Mutilva Baja, C/A, 66
31192 Mutilva Baja

Phone:

(+34) 948 240 639

Contact:

María Dolores Tarrafeta

Email:

jarmeplasjar.com

Web Page:

http://www.meplasjar.com
PRODUCTS:

Safety helmets
Water Buckets,Baskets
Harnesses
Corner Protectors
Crosspieces
Plank Moulds(separators)
Plastic Sieves
EXPORTED TO:

Portugal 43 %
Australia 25 %
Poland 20 %
France 05.5 %
Germany 2 %
DESCRIPTION
MEPLASJAR, S.L, founded in 1969, is specializing in manufacturing building products (protection, signposting and safety products). Its wide range includes more than 100. The company participates in the national market as well as in the international market.