Iruña Herramientas, S.A.L.
(IRUHER)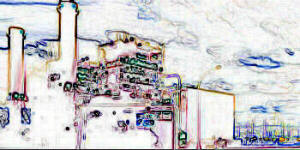 Pol. Ind. Mocholi, C/ Noain 6
31110 Noáin

Phone:

(+34) 948 317 012

Contact:

Joaquín Albeniz

Email:

administracioniruher.com

Web Page:

http://www.iruher.com
PRODUCTS:

Hard welded
Milling cutters
Reamers
EXPORTED TO:

France 90 %
Denmark 10 %
DESCRIPTION
We are experts in designing and manufacturing cutting tools. We employ highly qualified staff and the production means to meet their needs.Each Client is unique and our objective is to earn his trust.
Our principal products are:
Special integral hard metal.
Milling cutters special drill bits in hard metal.
Hard welded metal in drill bits.
Special rapid steel tools
Hard metal plates and blades
Milling cutters and reamers
Polycristalline Diamond.