Manufacturas Irular, S.A.
(Manfisa)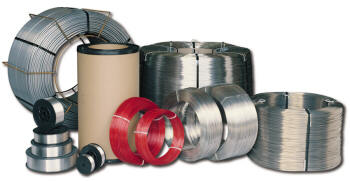 Ctra. Estella, s/n
31860 Irurzun

Phone:

(+34) 948 500 206

Contact:

Beatriz Izquierdo

Email:

manfisamanfisa.com

Web Page:

http://www.manfisa.com
PRODUCTS:

Aluminium for desoxidation
Aluminium wire for mechanical and electrical
application ad rivets, nails fercing, electrical
preformed, metalisation, wire deformation,
EXPORTED TO:

Italy
France
Germany
Others
DESCRIPTION
Manfisa is a company dedicated to aluminium, with two main activities: foundly and drawing.
For drawing, we wor pure aluminium and different grade alloyc with wide range of diameters and ragnacing under custome´s specifications and iso certificate 9001:2000 the applications are mechanical and electrical each year.
Manfisa improves its technology and proenction cadacity that is around 1000 tn/month.