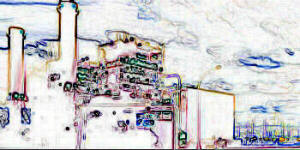 Pol. Industrial. Ctra de Tafalla, s/n
31200 Estella

Phone:

(+34) 948 541 413

Contact:

Oscar Ganuza Bernaola

Email:

indogiteleline.es
TRADEMARKS:

Ogi gelatina
Ogi homogel
Ogi colgel
PRODUCTS:

Technical gelatine for matches
Hide glue for coated abrasives
EXPORTED TO:

Italy
Germany
Portugal
Cyprus
Ecuador
Colombia
DESCRIPTION
Industrias Ogi produces technical gelatine and hide glue since 1960 .
A very moderm technology is used and the whole process of production is environment friendly and the final product is fully biodegradable.
We specialize in manufacturing hide glue for bookbindings casemaking.