Insausti Material Clínico, S.L.
(Insausti Material Clinico, S.L.)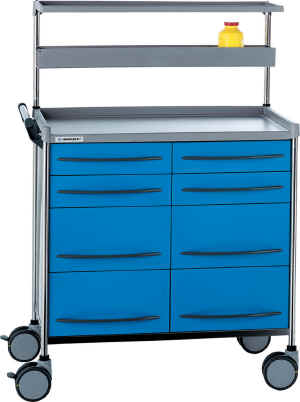 Pol. Ind. Comarca 2, Calle B, Nave 9
31191 Esquíroz

Phone:

(+34) 948 149 588

Contact:

Esther Insausti

Email:

insaustiinsausti.eu

Web Page:

http://www.insausti.eu
PRODUCTS:

Medical Trolleys
EXPORTED TO:

Belgium 5 %
Italy 5 %
France 5 %
Iceland 5 %
Portugal 4 %
Greece
Sweden
Kuwait
Cyprus
Eslovenia
DESCRIPTION
At Insausti we desing and manufacture medical trolleys for the differents medical specialities:
Emergency, anaesthesia, treatments, ergometry, endoscopy, round trolleys, hygiene, general transport trolleys, auxiliary tables.
Our production is executed according to the most demanding standards existing in Europe, our main market.
We have implemented the quality system ISO 9001.