Industrial Barranquesa, S.A.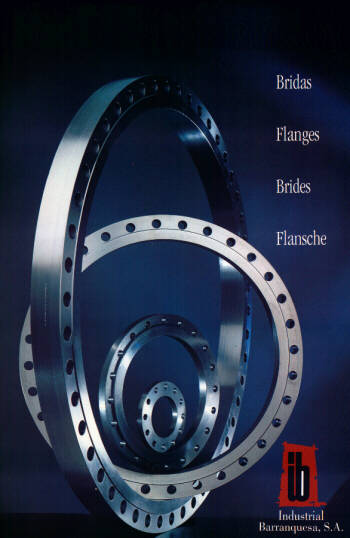 Uriz, s/n
31830 Lacunza

Phone:

(+34) 948 576 014

Contact:

Blanca Martínez Goicoechea

Email:

indbarranquesa.com

Web Page:

http://www.barranquesa.es
TRADEMARKS:

IBSA- Bridas Acero al Carbono
PRODUCTS:

Carbon steel plate flanges
Flanges for windpower towers
Rings for bearings
EXPORTED TO:

United Kingdom 25 %
Germany 50 %
France 10 %
Italy 15 %
DESCRIPTION
Carbon steel plate flanges, according norms DIN, NFE, BS. Nominal bore from 10mm to 4.000 mm.
The most importan applications of flanges and rings manufactured by ISBA are pipings installations: oil, water, air, gas, ect; as well as industrial production of ships, pumps, excavators, cranes, bearings, valves and wind power towers.
All our products are available in carbon steels, and are supplied. We have the norm ISO 9002.