Hijos de José María Marrodán, S.A.
(HJM Marrodán)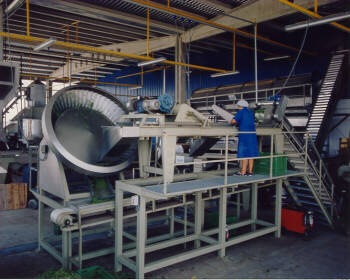 Av. de la Ribera, 74-78
31580 Lodosa

Phone:

(+34) 948 693 142

Contact:

Manuel Alonso Marrodán,

Email:

comercialhjmmarrodan.com

Web Page:

http://www.hjmmarrodan.com
TRADEMARKS:

HJM Marrodan
MarrodaN
Vector
PRODUCTS:

Sterilization
Handling containers line
Pod-vegetable containers line
Vegatable processing line
Compost processing line
Frozen-food processing line
Tomato processing line
EXPORTED TO:

Peru
France
Greece
Morocco
China
Venezuela
DESCRIPTION
Founded in 1932, Marrodán is an innovative company working in the field of machinery and production processes for ghe food industry.
Always faithful to the philosophy of providing a good service, Marrodán offers the food industry both extensive experience and an exellently qualified technical team.
The company´s own technological capability has been developed by its own research department and allows Marrodán to create and develop multiple preservation, deep freezing and dehydration food processes.