Hidro- Rubber Ibérica, S.A.
(Hidro-Rubber Ibérica, S.A.)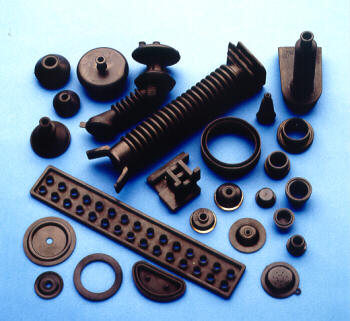 Pol. Ind. Alkaiaga, C/Ziobi, nº 8,10,12
31770 Lesaka

Phone:

(+34) 948 631 161

Email:

comercialhidrorubber.com

Web Page:

http://www.hidrorubber.com
PRODUCTS:

Rubber technical parts
Injected rubber parts
Extruded rubber parts
o-rings
Dust covers
Seals for fuel tanks
EXPORTED TO:

Germany 35 %
Belgium 20 %
United Kingdom 10 %
Others 35 %
DESCRIPTION
We manufacture rubber parts and profiles for the following applications in the CAR Industry: Steering/ball joint/brakes/tanks-filters-and pumps for fuel-oil-water/ main engine and starting motor (O Rings/ menbranes/ grommets/ dust covers/ bellows/ profiles and tubes (monocomponent without coating: Household whiteline/ sanitation/ gas: O Rings/ menbranes even tissue reinforced/ washers/ special moulded parts.
Construccion: Extruded profiles and moulded parts.
Materials: NBR-EPDM-ECO-VITON-SILICONE-HNBR-ACM-SBR-CR-NR: RESEARCH/DEVELOPMENT/DESIGN.