Alabastros Herna, S.L.
(Alabastros Herna)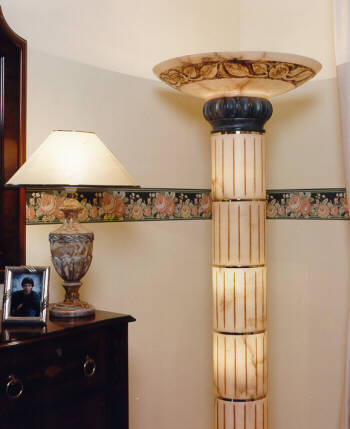 Cr. Tudela, s/n
31593 Fitero

Phone:

(+34) 948 776 139

Contact:

Pablo Varea Pascual

Email:

alabastrosherna.es

Web Page:

http://www.herna.es
TRADEMARKS:

Alabastros Herna
PRODUCTS:

Alabaster
Table-lamps
Appliques
Hanging-lamps
Columns
Wall-brackets
Bowls
EXPORTED TO:

USA
Mexico
Korea. North
Russia
DESCRIPTION
We are alabaster manfuacurer for lighting products.
We are in the best possition to offer to our clients and excelent relation quality-price because we are the owners of our own alabaste quarry.
We are specialized in hanging-lamps, appliques, columns, figures, vases and alabaster component such as tulips, bowls, wall-brakets.