Frutos Secos de Navarra, S.A.
(Plis Plas)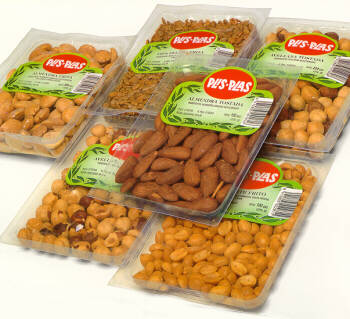 Cr. Estella, Km. 49
31261 Andosilla

Phone:

(+34) 948 690 035

Contact:

Vidal Fernández
TRADEMARKS:

Plis Plas
Avalancha
PRODUCTS:

Pistachios nut
Almond
Hazelnut
Peanut toasted (not fried) with the shell
Sunflower seeds
EXPORTED TO:

France
Portugal
Colombia
DESCRIPTION
Let´s talk seriews, in Spain we eat sunflowers seeds, we call them pipas, and we like them very much. We toast them, salt them and eat them.
Maybe you think it is better to eat them without shell and roasted but, in Spain, we prerfer them with the shell because we Know the pleasure of peelling, them... Beasides, have you ever think of using them as way to give up smoking. It´s healthy.