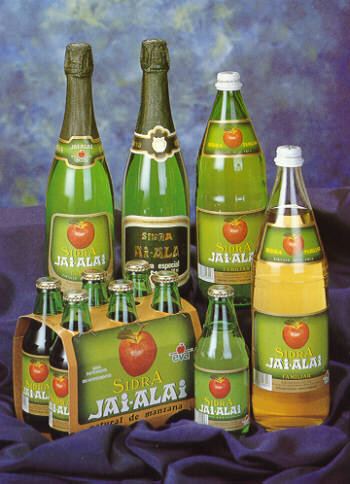 Pol. Ind. 24
31870 Lecumberri

Phone:

(+34) 948 507 200

Contact:

Diego J. Ruiz
TRADEMARKS:

Eva
Jai-Alai
Apetitosa
PRODUCTS:

Sparkling fruit juices
Cider
Refreshing drinks (non-alcoholic)
EXPORTED TO:

Eastern Europe 45 %
Benelux 25 %
DESCRIPTION
Envasados Eva S.A, we are producers, distributors and exporters of 100 % natural sparkling juices and high quality ciders in glass bottles. Our production process is certified according to the ISO 9002 Standard, and our new plant, operating from 1996, has a production capacity of 36.000 bottles per hour.
We currently market our brands and private label brands. This totals 1.700.000 cases per year (15.000.000 litres) of juices and ciders. Out of this volume, 25% is exported mainly to Africa, Asia, Caribbean, USA and the United Kingdom.