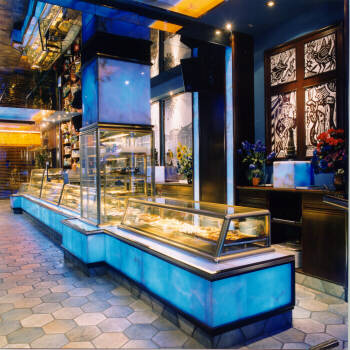 Pol. Industrial Talluntxe II s/n
31110 Noain

Phone:

(+34) 948 312 350

Contact:

Javier Bermejo Gómez
TRADEMARKS:

Ettrus Placa de Alabastro
PRODUCTS:

Plaque of alabaster, screen of illumination
DESCRIPTION
Our plaque of tinted alabaster Ettrus is a product developed and designed for creating distinct atmospheres with great luminosity in a same space or surface.
Its installation is able to make it to desired dimension in walls, ceilings and floors, so much stuck, like put up with metallic supports without profiles in sight.
Due to the fact of being translucent stone with veins, permits to give us distinct colorations, as well as create in its interior part, distinct drawings or motives, which can give an effect of fossil between another.
The aftermaths are spectacular in decoration. So much the treatment like the anchorage belong to own patent.
Plaque of alabaster, screen of illumination.