Aceralia Transformados, S.A. - Unidad de Construcción
(Aceralia)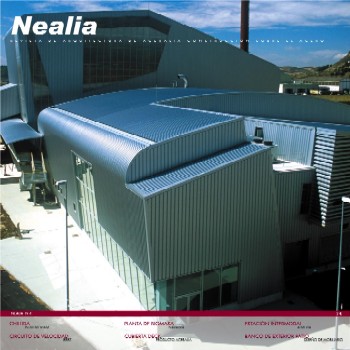 Carretera Guipuzcoa, Km 7,5
31195 Berrioplano

Phone:

(+34) 948 138 670

Contact:

Pablo Zalba Bidegain

Email:

pzalbabaceralia.es
TRADEMARKS:

Perfrisa
ACH
PALC 3
PRODUCTS:

Polyurethane sandwich panels
Rockwool sandwich panels
Profiles steel sheets
Steel decking
Cubiertas deck
EXPORTED TO:

Portugal 30 %
Morocco 20 %
France 10 %
Romania 10 %
Brazil 10 %
Algeria 05 %
Others 15 %
DESCRIPTION
ACERALIA TRANSFORMADOS CONSTRUCTION DIVISION manteins its philosophy of quaqlity and customer service. Working with Aceralia means all the advantages you can imagine. Advantages provided by one of the leading steel construction companies in the European Union . Over the last 30 years it has sold panels, piping, and profiled sheets for clusures and metallic structures to over 15 countries throughout the world.
Nowadays with the merger of the Aceralia, Arbed and Usinor groups (ARCELOR), WE HAVE TURNED INTO THE BIGGEST Steel Company of the world, this allows us to provide a complete multi-product offer of steel solutions in the construction world.
ACERALIA TRANSFORMADOS CONSTRUCTION DIVISION has factories in Legasa, Berrioplano (Navarra) and Mieres (Asturias), with a production capacity of 2 millions square metres of panels, 400.000 square metres of structure, 3 millions of profiled sheet an anual turnover of 60 millions of euros. This gives the company the necessary strength so that the sectors leading professionals can trust their projects to ACERALIA TRANSFORMADOS S.A..
We are the first compan in the sector which has received Aenor Quality Certification EQNet, in adition to other D.I.T. Ratings (Technical Suitability Certificate), and CSTB (Center Scientifique et Technique du Batiment).