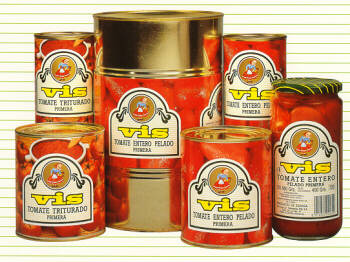 La Paz, 10
31560 Azagra

Phone:

(+34) 948 692 089

Contact:

Jose Ricardo Cantera Ruiz

Email:

visaconservasvis.com

Web Page:

http://www.fiab.es/vis/
PRODUCTS:

Cardons: Thistle
DESCRIPTION
Conservas VIS, has been making vegetables preserves for 40 years. Throughout this time
we have established a tradition, a small history of quality natural products, painstakingly
manufactured with care and dedication.
It is now time to present these products to you, so that you may appreciate their
taste and quality.