Conservas Taboada, S.A.
(Taboada)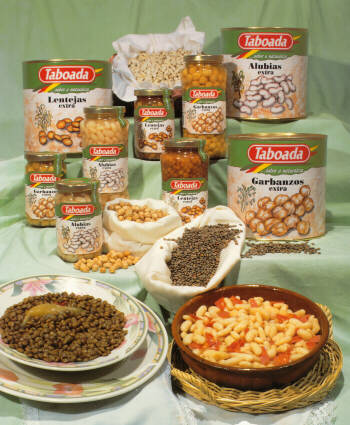 Cr. Marcilla, s/n
31360 Funes

Phone:

(+34) 948 754 228

Contact:

Juan Antonio Caño Camarero

Email:

taboadaconsanexo.es
TRADEMARKS:

Taboada
Viamur
Txalaparta
Carcia
Intaosa
PRODUCTS:

Canned tomatoes
Canned mushrooms
Canned pulses
Canned asparagus
EXPORTED TO:

Andorra 65 %
France 15 %
Puerto Rico 15 %
Switzerland 03 %
United Kingdom 02 %
DESCRIPTION
Quality, tradition and service are the trademarks of aur products.
Although sowing and harvesting are the first steps, our commitment is to preserve the excellent quality of our products, so that they reach you with all their fresh flavour and consistency.