Conservas Pincha S.L.
(La Lodosana)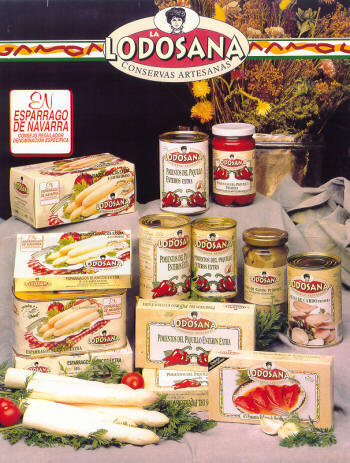 Prolongación Santa Bárbara, s/n (Nave Precosa

Phone:

(+34) 948 401 959

Contact:

Felipe Albacete / Sebas Ruiz

Email:

exportlalodosana.com

Web Page:

http://www.lalodosana.com
TRADEMARKS:

Pincha
La Lodosana
Herbai
PRODUCTS:

White AsparragusTin
White Asparragus Tar
Piquillo Peppers Tar
EXPORTED TO:

Germany 05 %
Mexico 20 %
USA 75 %
DESCRIPTION
Conservas Pincha S.L is placed in Lodosa (Navarra), in the north of Spain. Piquillo peppers and asparagus have been grown in this village for years.
Conservas Pincha sells its products in the market thanks to its quality and well made manufacturation.