Conservas El Cidacos, S.A.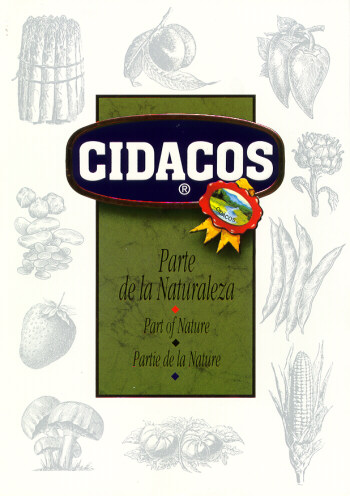 Ctra. Comarcal NA-115 s/n La Plana
31360 Funes

Phone:

(+34) 948 754 800

Contact:

Raúl Baroja Rodríguez/ Ana Belén Roca

Email:

cidacoscidacos.es

Web Page:

http://www.cidacos.com
PRODUCTS:

Mushrooms
Legumes
Asparagus
Tomato
Peppers
EXPORTED TO:

Mexico 47 %
Andorra 21 %
Switzerland 10 %
DESCRIPTION
Familiar Business founded in 1950, dedicated to the elaboration of vegetable preseves in general (asparagus,tomato, tomato derivates, mushrooms, peppers, boiled legumes, ready to to eat foods), etc.That has dedicated all its efforts to keep the quality in the products, combined with an expansion
of the productive and commercial capacity in recent years.
Complementing this expnsion, and counting with the world markets globalisation , the export department was promoted and impulsed, being convinced of the necessity of being present in foreign markets, as a priority target in the own expansion plan of the firm.