Comercial de Hojalata y Metales, S.A.
(Comesa)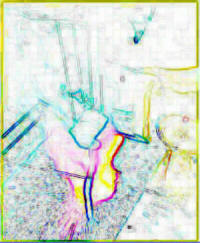 Pol. Ind. s/n Apdo 93
31570 San Adrián

Phone:

(+34) 948 671 411

Contact:

José Antonio García Pérez

Email:

josegarciagrupocomesa.com

Web Page:

http://www.grupocomesa.com
PRODUCTS:

Tinplate
Tin free steel
EXPORTED TO:

France 81 %
Belgium 7 %
Italy 7 %
Portugal 3 %
Luxemburg 2 %
DESCRIPTION
Comesa Business is the shear, assort & distribution for electrolytic tinplate & for electrolytic chromiun steel.
Shearing activities are making both customer´s naterial & our own material.
Advantages to process coils in Comesa:
- Economy to buy coils.
- Economy in pre-scroll shearing (12%) (sheets are used for covers, tops...).
-To economize stocks. You can get different formats with the same coil.
- Just in Time service.
- Lithographies & gloss or polish centres near our intallation.