Conservas Cárcar, S.A.
(Conservas Cárcar)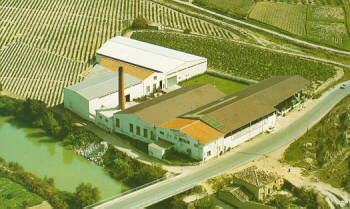 Barranco, 12
31579 Cárcar

Phone:

(+34) 948 690 066

Contact:

Ignacio Amatriain Ordoñez

Email:

infoconservascarcar.com

Web Page:

http://www.conservascarcar.com
PRODUCTS:

White asparagus
Green asparagus
Piquillo peppers
Morron peppers
Tomatoes
Gazpacho
EXPORTED TO:

Germany 39.63 %
Denmark 28.23 %
Finland 12.82 %
Saudi Arabia 12.47 %
France 5.68 %
Greece 01.15 %
DESCRIPTION
Conservas Cárcar was founded 40 years ago by Aniceto López Carrascosa. He started to produce and process canned vegetables and legumes in our factory in Cárcar, in the Ebro river valley, which is the most important agricultural region in Spain. All our canned products are prepared with natural vegetables, legumes and raw material of the highest quality.